Would you like to figure out how to start a blog?
Don't worry even if you are complete beginner!! You are at the right place where you will get the step by step guide to learn about "how to start a blog". With the help of our guide you can start a successful blog on any niche. You can start a blog in any age and from any location.
Our guide will explain the blogging in very easy with the help of relative pictures.
---
What is a blog?
In simple terms blog is an online diary which includes information in form of text, images and videos in formatting way. Blog is a collection of post which is used to share information about any topic you love. For example a career guidance blog is used to guide students about career topics like interview preparation, resume writing tips, job opportunities etc.
---
What are the advantages of starting a blog and why should you need to start a blog?
Note: If you already know why you want to start a blog then you can skip this section.
A blog can enable you to illuminate, teach, promote and even sell, however if you are clear about your aim from the beginning.
Most of the people generally attempt to comprehend about the advantages first. Here is some important point why individuals blog and how blogging can profit.
It is great and fantastic way to share your knowledge and information to among others.
To utilize and enhance your writing and to think about new ideas.
To grow your professional network and make you online presence.
To increase the self-confidence, expertise.
You can build your online portfolio to earn more exposure.
Can do marketing about your products or services.
You can start a blog in your free/part time or can say after your office hours.
Best reason which is you are thinking is making money online.
There is thousands of reason to start a blog when you will become blogger.
---
How to start a blog in 5 steps?
There are seven steps you need to follow to start a blog. If you will follow these steps then you are able to setup blog in 30 minutes or less.
Select a suitable niche and name for your blog.
Choose preferred blogging platform.
Get you domain and choose preferred web hosting.
Get you blog online
Start write content and market your blog
---
STEP #1 : Select a suitable niche and name for your blog :
First of all you need to identify your knowledge, interest or passion about any topic. The topic can be anything from which you will feel never bore.
Some Examples are following:
If you love to travel then can pick Travel niche and share your experiences about locations, travelling tips etc.
If computer programming is your passion then can make tutorials, snippets to help others.
If you love to cook food then you can start a blog on food where you can share recipe ideas
It is not necessary you always need a revolutionary idea but it will be better if you have something which is focussed on some topic. You can choose main, sub or micro niche topic for you blog.
To choose topic, we should ask these questions to ourselves:
Do I have enough knowledge and passion about topic?
Is there are other people who are keen on very similar things?
To find suitable name of you blog, it should be descriptive and easy to remember by which potential readers can get idea about your blog from name only. It is important to have blog name related to your topic because your blog name is your brand.
You got the idea, Congratulation you are good to go.
If you're not able to decide the blog name no concerns you can in any case start a blog and change your name later.
---
STEP #2 : Choose preferred blogging platform:
Before we proceed first you need to decide that do you want free hosted or self hosted platform for your blog.
Free Hosted Platform:
For new comers, there are many free blog platforms like WordPress.com, Tumblr.com, Medium.com, Blogger.com and many others.
Pros:
No initial start-up cost.
No prior knowledge is required about website designing.
Cons:
You will not able to get your own domain name.
Limit the features as they provide.
You will not have full control on your blog
In other words we can say you don't have you own blog because they can delete your blog any time if they want to.
Self Hosted Platform:
What is Self hosted platform? Blog files reside on your own server which you have purchased from third party hosting company. There are many popular hosting providers company like Hostinger.com, Bluehost.com, Cloudways.com, Namecheap.com, Interserver.net etc.
Pros:
You will have full control on your blog including design, space, custom emails, search engine optimization, revenue model etc.
You can change your blog design as per your need.
You can modify backend files as well.
Cons:
Small investment required initially.
Programming knowledge required
There are many content management system are available by which you can create your self hosted blog like Joomla , Drupal, WordPress, Typo etc. But wordpress is most popular for blogging.
WordPress (don't get confused with name WordPress.com is free hosted and WordPress.org provide CMS) a open source content management system which we can host on our server. As per the recent statistics, 90% of blogs in the world use it check the report.
Why WordPress is likely your best option for self hosted blogging?
It's free to use (Open Source)
Thousands of free and paid themes are available.
It has large community for support and help.
WordPress is being updated regularly.
We suggest going with self hosted option since it's considerably more adaptable and you can begin growing and making your blog from the very first moment.
---
STEP #3 : Get you domain and choose preferred web hosting
To begin with a self-hosted WordPress blog, you'll be going to require a domain name and web hosting. You can buy domain and web hosting from same company or different one.
What is domain and web hosting?
Domain: The domain is address or URL of your website like google.com is the domain name of google search engine by which we can access that.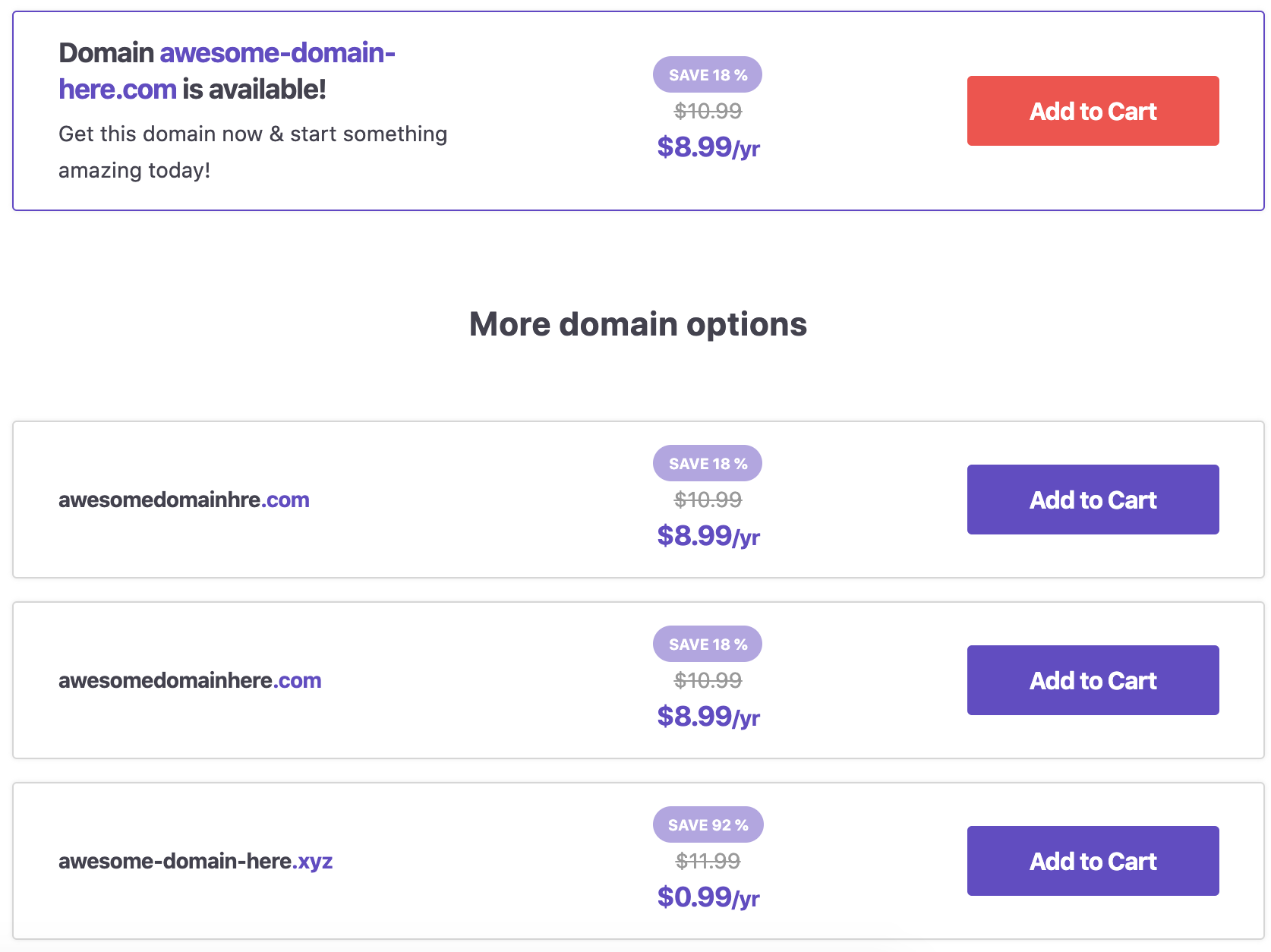 Hosting: WebHosting is basically the machine where your website files are stored and pointed to your domain. You consider it is as computer having Hard Drive, RAM, and Operating System etc.
So once you have decided you blog name in Step 1, let's check it on companies like Hostinger.com, Bluehost.com, Namecheap.com, Bigrock.com, Interserver.net, iPage.com, Cloudways.com etc are one of top companies in the world.
You need to select a reliable hosting service for your blog. Performance of your blog will depend on your hosting like uptime of your host will be 24×7 to potential readers.
But I personally recommend Hostinger.com. They are having many features
30 Days Money Back Guarantee
1-Click WordPress Install
SSD Storange
24×7 WordPress Support
Automated Daily Backups
Free Domain & SSL Certificate
Unlimited Email Accounts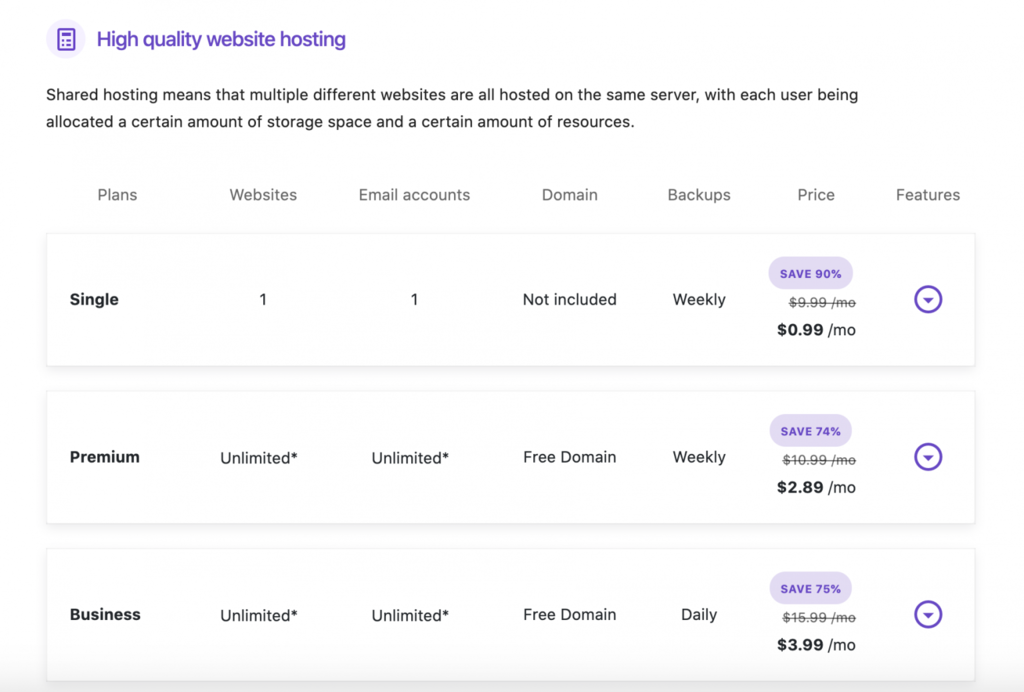 ---
STEP #4 : Get you blog online
We're almost there! Hope you have signed up with Hostinger.com or any other hosting company for domain and hosting.
Once you have you domain and hosting ready, you're ready to install wordpress.
How to install wordpress?
Installing wordpress is quite simple. Especially if you're using Hostinger. All you have to do is navigate to the Auto Installer section in the control panel.
Once you access Hostinger's dashboard, click on the Auto-Installer icon.
Find the WordPress button and simply press on it.

Select WordPress and follow the setup wizard.
Admin Area
To make your blog management easy, WordPress provides an intuitive dashboard.
You can access it by typing yourdomain.com/wp-admin in the browser.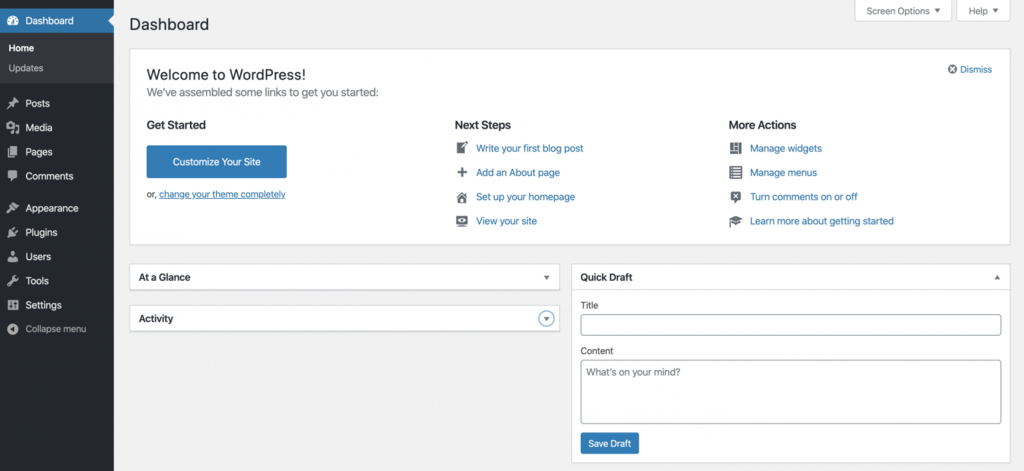 Themes
In the Appearance -> Themes section, you can find many free themes and choose a stylish look as per your niche.

If you are interested in paid themes then you can check it out on Themeforest.net
Plugins
The Plugins section offers a large library of free extensions. You can view them as add-ons that extend the functionality of your blog.
If you are interested in paid plugins then you can check it out on Codecanyon.net
---
STEP #5 : Start write content and market your blog
The subsequent stage is to make sense of what content you have to make for your new blog. Without extraordinary content, even the most all around planned, firmly organized web journals will eventually come up short. The system of the web is code – however the fascination of the web is the content found there.
Creating blog posts and pages
The Pages section lets you create more pages on your blog (such as about us; Contact us and similar)

Meanwhile, the Posts section will be your most visited area, as all new blog posts will be created there.

Promote your blog
There are many ways to promote your blog but i can list some of them here. They are as follow:
Let your family and friends know about your blog
Submit your blog on social bookmarking sites and search engines.
Grab your all social identity with your blog name and be active on them.
Guest blogging on other websites
Start building your mailing list to do email marketing.
Advertise on Google Ads, Facebook Ads, Bing Ads and many other affiliate networks are available.
Learn SEO and apply them on your blog.
Congratulations. Enjoy your new blog!!!

I trust this guide is valuable and it helped you to begin your first blog. In the event that you have any question, at that point you can ask through the remark or get in touch with contact us page, and I will assist you with starting your blog and make it effective.